Recently,Microwave Devices and Integrated Circuits Department(4th Department) of IMECAS worked in close cooperation with Electronic Engineering Institute of Tsinghua University in the field of long-distance video teaching. The first post-graduate course of the Electronic Engineering specialty, "Design of RF Power Amplifier with Advanced Load Pull System" started at October.All Courses will last till the middle of November.
The 4th Department of IMECAS and the Electronic Engineering Institute of Tsinghua University cooperate widely in the field of scientific cooperation, science communion and the teaching field. John Sevic,the expert from the Co. of Focus Microwaves,was invited by we two units to make an all-around explain about load pull system and how to design a power amplifier using load pull system.
John Sevic is an expert devoted to the field of RF power amplifier design and load pull system.In this course,he teaches us the basic knowledge of wireless power amplifier design. Power amplifiers,which are used in almost all the wireless equipments, play important roles in our daily life.This course emphasize the design of RF power amplifier in the load pull system,which is used in the field of GSM/EDGE,WCDMA/TD-SCDMA,LTE/WiMAX mobile telephone and the base station in wireless communication system.. This course also teach us an solution for large signal application, for example, Cripps method and load pull system.This solution aims to solve the problem of "the setting of work- state" by load pull system,for example,E or F, and the research and design of power amplifier,such as deembeding and memory effect.This course is focus on the exploiture of harmonic load pull system, by what means we can improve the efficiency and linearity of power amplifiers.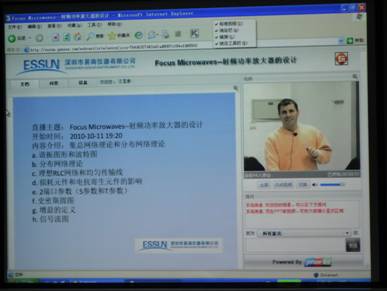 long-distance video teaching system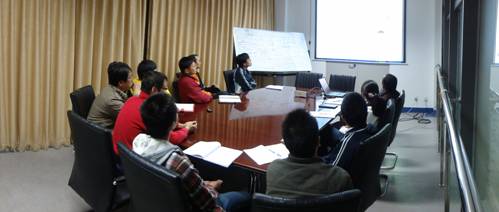 students listened earnestly in the long-distance video course