Succeeding development of 1700V IGBT (Insulated Gate Bipolar Transistor) series, the IGBT group of the Silicon Device and Integration Technology Department (Department No.1) in the Institute of Microelectronics of Chinese Academy of Sciences (IMECAS) had achieved breakthrough progress in the research of 6500V IGBT series. The 6500V Trench Field Stop IGBT self-developed by the IGBT group of IMECAS had been fabricated successfully in 8-inch process of Hua Hong NEC in mid-September, 2011. Results of the test show the blocking voltage of this Trench Field Stop IGBT is above 7100V, greatly surpassing the preconcert goal, which was a further step taken from design to technics in the field of Independent IGBT research in China.

IGBT product series are classified by the blocking voltage level, aiming at different application areas. Thereinto 6500V IGBT series is of the highest voltage level in the market at present, which is mainly used for distribution network, high-speed rail, industrial frequency convertor, etc. Nowadays, there are only a few manufacturers in Europe and Japan possess product and technology of 6500V IGBT. One of the most difficult problems is how to reach the blocking voltage up to 6500V. The IGBT group of IMECAS, co-operated with Hua Hong NEC, hit the mark with the blocking voltage above 7100V at the first tape out, by the use of the most advanced Trench Gate & Filed Stop structure and manufacturing process.

The successful development of 6500V IGBT in IMECAS had made great contributions to the early accomplishment for nationalization of IGBT full line products.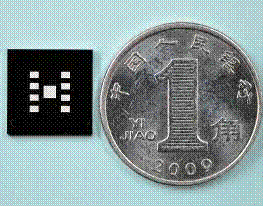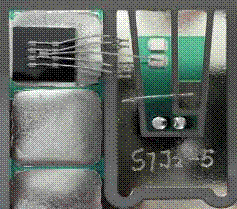 6500V IGBT Chip under MPW (Multi Project Wafer) (Left) (Image by IMECAS)
IGBT @ DBC Adopted for Test (Right) (Image by IMECAS)
RESEARCHER CONTACT:
Researcher ZHU Yangjun
Institute of Microelectronics of Chinese Academy of Sciences
E-mail: zhuyangjun@ime.ac.cn