Researchers in System in Package Department (Dept. No.9) of Institute of Microelectronics of Chinese Academy of Sciences (IMECAS) successfully developed multichip package technology for intelligent electric meter in late February, which fill the blank of the field in China. Based on organic packaging materials and WB-BGA(Wire Bond-Ball Grid Array) multi-chips packaging method,multiple key bare chips, which were separately applied to sampling inspection by variables, microcontroller, LCD screen control interface, memorizer and so on, were packaged. The chip packaged by this method is 20mm in width and 2mm in height.

This package technology developed by IMECAS researchers had good compatibility and integration. The chip may keep the original electrical properties, original software,without adding hardware and changing physical connection relation.

Nowadays, the application of electric power shows the tendency of diversification. The integrated module in electric meter is becoming more digital, intelligent and multi-functional. The board system design in traditional process is based on discrete components, which made the product size and assembly cost higher than single chip. By this new packaging method, package for single chip is converted into integrated package for multiple chips, so as to reduce design pressure and cost, enhance interconnection of electric properties and reduce package size.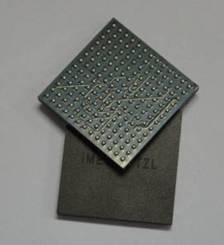 The Packaged Chip for Intelligent Electric Meter (Image by IMECAS)

RESEARCHER CONTACT:
Researcher WAN Lixi
Institute of Microelectronics of Chinese Academy of Sciences
E-mail: lixiwan@ime.ac.cn
Website of Dept.:
http://english.ime.cas.cn/Research/ResearchDivisions/LAB9/