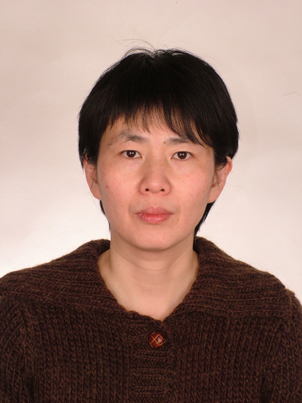 NAME: ZHOU Yumei(PhD Candidate Supervisor)
Email: ymzhou@ime.ac.cn

EDUCATION:       
Degree: Bachelor
Graduated University: Radio Electronics Dept. of Tsinghua University
Major: Semiconductor Device and Physics
Job Title: Professor

PROFESSIONAL EXPERIENCE:
1997 - Present Researcher at Institute of Microelectronics, CAS
2005 - Present Adjunct Professor at Graduate University, CAS
2005 - Present Director at ASIC & System Dept. (2ed Dept.), IME, CAS  
2006 - July.2020 Deputy Superintendent at Institute of Microelectronics, CAS

RESEARCH INTERESTS:
 Professor Zhou has been engaged in research of IC design technology and device technology for years. Now, her research directions are mainly concentrated on deep-submicron SLSI (Super Large-Scale Integration) design technology, Low Power design technology, Smart Power IC, A/D and Mixed IC.
 As project principal, she has taken charge of many projects, gotten more than 10 million Yuan fund in the 10th Five-Year Plan period, obtained notable research results (e.g. High Performance Digital Signal Processor—"Speed"), and produced many technical know-hows and patented technologies.

PRESENT PROJECTS OR SUBJECTS:
In charge of:
1) Energy Recovery Circuit Pragmatization Research, supported by the National Natural Science Funds;
2) Hard IP Model of ESD Protecting Circuit, from "Supporting Technology for IC Design based on SMIC 12 Inch Process", supported by Beijing Municipal Science & Technology Commission.
3) Wireless Sensor Network SoC Node for Environmental Monitoring, supported by local government.
Participate as important expert:
1) High Speed and High Resolution ADC

HONOUR:
 Awarded a Special Government Allowance issued by State Council in 1998;
 Granted an Outstanding Woman Advanced Individual Title by CAS in 1999.

REMARK:
Now, Professor Zhou is invited as
1) member of council for Journal of Semiconductors;
2) project -judging expert at Ministry of Information Industry;
3) evaluating expert at National Engineering Research Center, Ministry of Science and Technology;
4) project-judging expert at National Natural Science Funds;
5) key-project-suggesting expert on the 11th Five-Year Plan and "863" Program at Ministry of Science and Technology;
6) Referee for many academic journals.