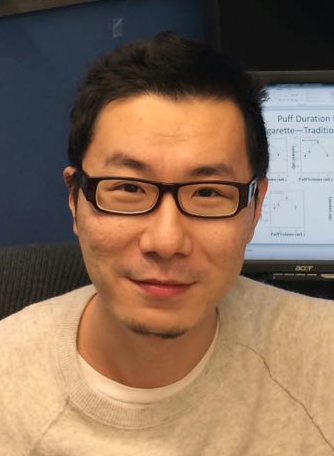 Name:LI Mingxiao
Gender:Male
Title:Associate Professor
Nationality:P.R.China
Education:Ph.D.
E-Mail:limingxiao@ime.ac.cn
Department:E-health Center
Address:3 Beitucheng West Road, Chaoyang District, Beijing, PR China
Postcode:100029
Tel:+86-10-82995600
Fax:+86-10-82995684
Education Background:
2008.8-2013.1,University of Louisville, Chemical Engineering, Microsystem, Ph. D.
2004.8-2008.6,Tsinghua University, Chemical Engineering, Polymer Science, Bachelor
Professional Experience:
2016.5-present Institute of Microelectronics of Chinese Academy of Sciences, E-health Center, Associate Professor
2014.9-2016.3 Breath Diagnostics Inc., Lead Scientist
2013.11-2014.9 University of Louisville, Postdoc Research Associate
Research Interests:
Biosensors, Lab-on-a-chip, Micro/Nanofabrication, Micro/Nano photoelectric material
Publications:
1.M. Li, et al., "Breath carbonyl compounds as biomarkers of lung cancer", Lung Cancer, 2015, 90 (1), 92-97.
2.M. Li, et al., "A microfabricated preconcentration device for breath analysis", Sensors and Actuators B: Chemical; 2013,180, 130-136.
3.M. Li, et al., "Preconcentration and Analysis of Trace Volatile Carbonyl Compounds", Analytical Chemistry, 2012, 84, 1288?1293.
Projects and Subjects Participated:
IMECAS Director Foundation; National Key Research and Development Program (2016YFC0900200)