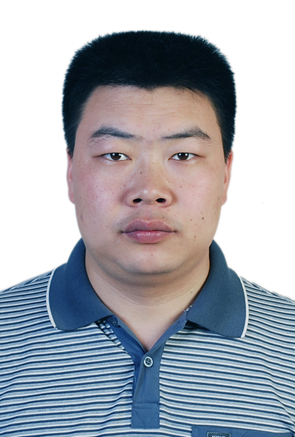 Name:ZHANG Feifei
Gender:Male
Title:Deputy Researcher
Nationality:P.R.China
Education:Master
E-Mail:zhangfeifei@ksime.com
Department:
Address 3 Beitucheng West Road, Chaoyang District, Beijing, PR China
Postcode:100029
Fax:+86-512-36607972

Education Background:
2004/07-2007/07 Institute of Computing Technology Chinese Academy of Sciences, Computer Architecture , Master
2000/09-2004/07 Shenyang Institute of Aeronautical Engineering ,
Computer Science and Technology, Bachelor
Professional Experience:
2012/03-now Kunshan branch, Institute of Microelectronics, Chinese Academy of Sciences Director of Research and Development department 3 ;
2010/7-2011/11 Beijing Chiplight IC Design Co. Ltd Manger of IC design department ;
2008/02-2010/06 Hangzhou SynoData Security Technology Co. Ltd Manger of IC design department;
2007/07-2008/01 Hangzhou Shilan Microelectronics Limited by Share Ltd Processor Designer
Research Interests:
Digital analog mixed signal IC Design、Fingerprint identification chip and module Design
Publications
Design of network processor for edge network, 《Microelectronics and computer》, 2008, 25(1):9-12
A longest prefix matching search algorithm without backtracking, 《Computer engineering》, 2008, 34(10):52-54
Patents Application:
patent of invention:5 Utility Model Patent:6
Outward appearance patent: 1
Projects and Subjects Participated:
1. Kunshan special funding for robotics and intelligent equipment development :"Research on intelligent industrial robot control system based on SOC chip" ,2016.1-2017.12,300 thousand RMB,in research ,participant .
2. Jangsu innovation funding for science and technology enterprise :"Research on fingerprint identification chip key technologies for information security",2014.8-2016.7,375 thousand RMB,Has applied for concluding,leader .
3. Kunshan innovative entrepreneurial talent in 2014:"research and industrialization on special chip for finger print identification and information security,2015.1-2017.12,1000 thousand RMB,in research,leader .